Amateur Lovers never give up!
恋がヘタでも生きてます
2017
Human Drama
Romance
For Women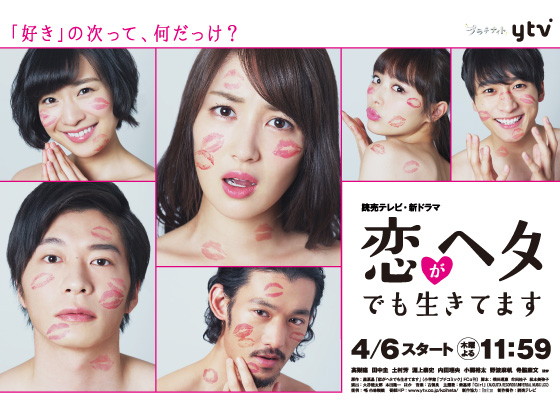 ©Akira Fujiwara, Shogakukan/Yomiuri TV
What comes after "love"?

For the amateur lovers, love becomes more difficult as the years of adulthood goes by. When should I fall in love? What do I do when I fall in love?
Misa, Chihiro, Keisuke, and Tsukasa are all amateurs of love. Misa loves her job and aspires to be the next CEO. Falling in love and her dream position becoming true, her crush usurps the position! Soon-to-wed Chihiro is about to have her fairytale marriage with her longtime boyfriend but she finds out he is cheating on her because of their sex life! Keisuke is what most would say a perfect man, though seeming to have it all he's traumatized of love. Tsukasa has no interest in love, all he wants are friends with benefits. Will they find love? The bitter, sweet and pure love stories of the men and women, who are complete amateurs of love.

Based on the original graphic novel "Amateur Lovers never give up!" by Akira Fujiwara published by Shogakukan Inc.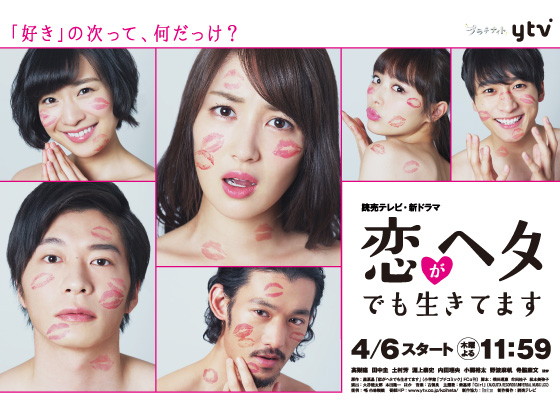 ©Akira Fujiwara, Shogakukan/Yomiuri TV
Details
Duration & Episodes

60min. x 12 epidoes

Media

HD

Audio

M&SE

Japanese Official Site