Detective Conan - Live Action Series
名探偵コナン 工藤新一への挑戦状
名偵探柯南
2011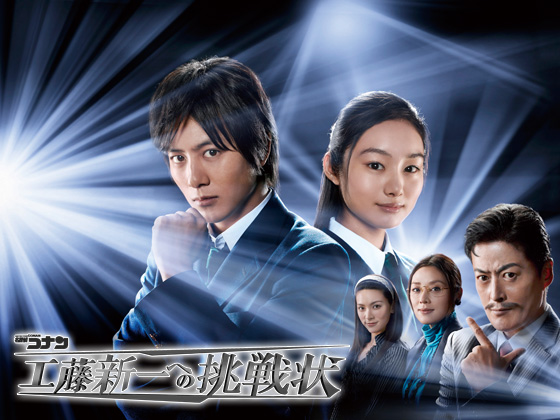 ©Gosho Aoyama/Shogakukan.YomiuriTV
The anticipated first TV drama series following its 15th anniversary of the TV anime series!!

The drama series takes place before the high-school detective, Shin-ichi Kudo, is poisoned by the Black Organization which causes his body to shrink and became known as the elementary-school student Conan.

Set in the mid-night city where many dangerous games wriggling around, Shin-ichi, Ran, and Kogoro wakes up trapped in a white cubical cell (the 'white room') with no recollection of how they arrived there. A letter reveals an admirer of Shin-ichi's detective work placed him there to test his deduction abilities. Each white room contains a panel device which when a keyword connected to the case is entered, grants them further access of the room.

First challenge, the panel device with the date, June 24, 2010, suggests Shin-ichi should recall an investigation that occurred on that day, when a photographer murders his lover....

*Based on the original graphic novel "Meitantei Conan" by Gosho Aoyama published by Shogakukan Inc.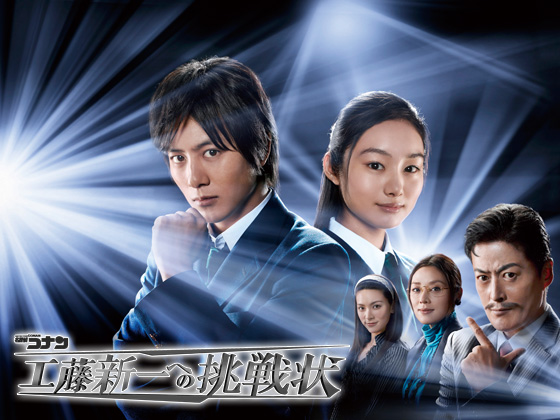 ©Gosho Aoyama/Shogakukan.YomiuriTV
Details
Duration & Episodes

40min. x 13 episodes

Media

HD

Audio

M&SE

Sub

Thai

Japanese Official Site
Casts/Characters