THE DETECTIVE IS WAY AHEAD SP
探偵が早すぎる スペシャル
2019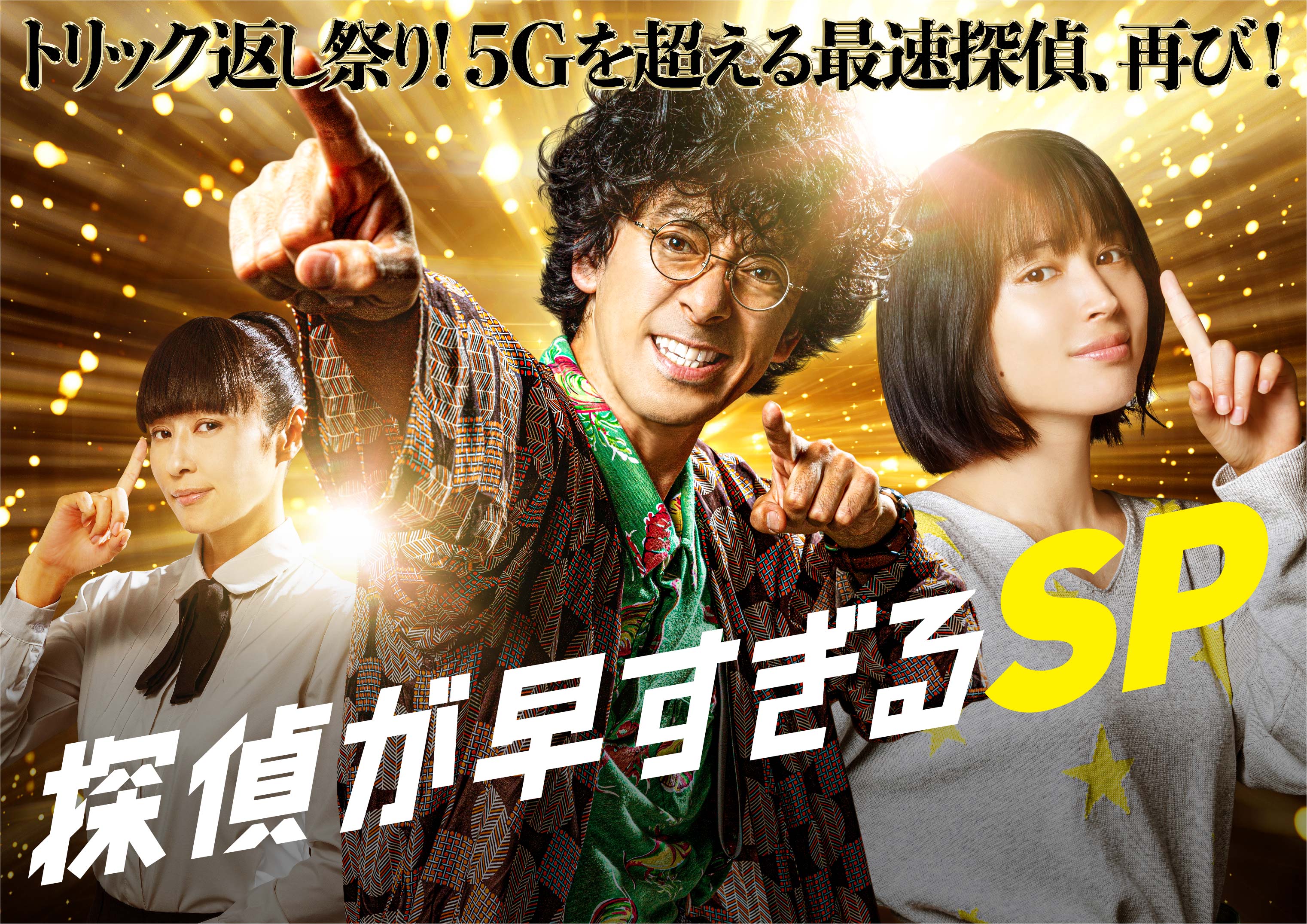 ©Magi Inoue/KODANSHA/Yomiuri TV
Kosuke Kindaichi, Kogoro Akechi, Columbo, and Sherlock Holmes...
All great detectives and capable investigators that track down suspects by making conclusions based on evidence and deposition.
However, Detective Hikaru Chikumagawa...

I won't let anyone die! I won't let the crime happen!
He solves tricks planted by the culprits and derails their plans.
History's fastest detective, who is always way ahead, is back!

Beginning where the previous series left off, Detective Chikumagawa continues to protect the young woman with a 5 trillion-yen inheritance.
This time, his opponent is a world-famous magician!
Will he be able to figure out the profound, death-defying tricks that have been set?

A thrilling comedy-mystery starring an unprecedented detective!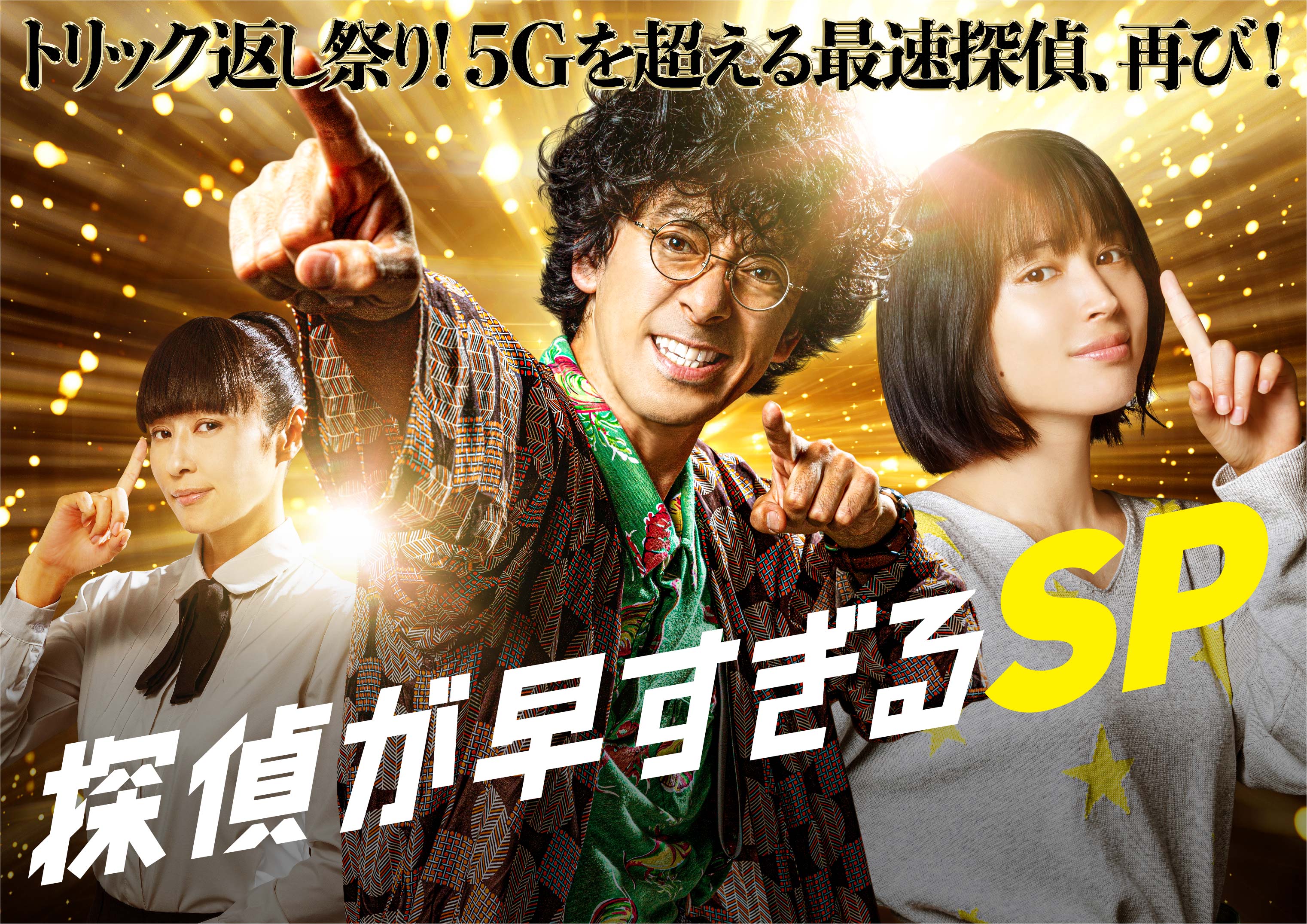 ©Magi Inoue/KODANSHA/Yomiuri TV
Details
Duration & Episodes

60min.(TV) × 2 episodes + 30min.(hulu) × 4 episodes

Media

HD

Audio

M&SE