Time Bokan - The Villains' Strike Back
タイムボカン 逆襲の三悪人
2017
Action
Comedy
Robot
Space
For Children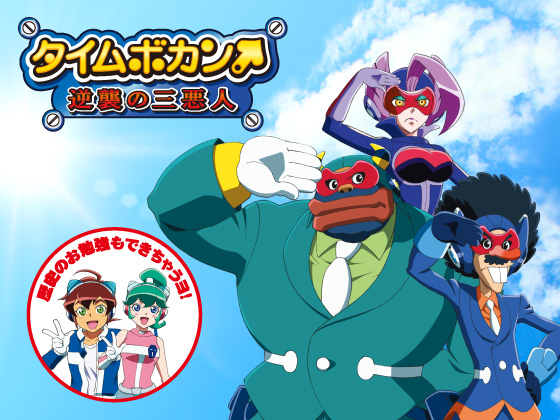 ©Tatsunoko Production / ytv
The villainous group "Akudama" is back with a new mission!

Bimajo, Tsubuyakky, and Suzukky, the three members of "Akudama" always disturb the activities of "JKK" (Space-time Administrative Bureau).

In the whole new season of Time Bokan-The Villains' Strike Back, the villains receive a new command from their boss to collect mysterious treasure "dinamond" that are owned by great historical figures. To accomplish their new mission, they once again travel through time and space.

Knowing this, our heroes Tokio and Calen from JKK also leap through time to protect the "dinamond" from the hand of the Akudama!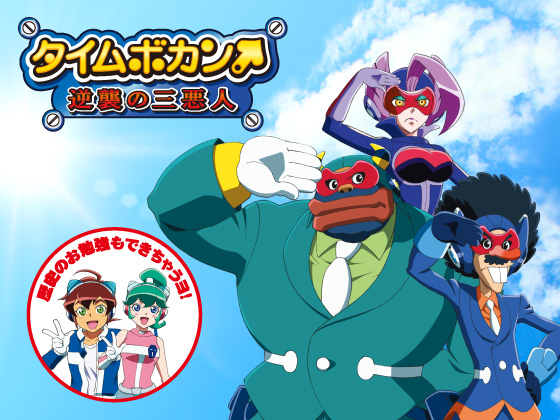 ©Tatsunoko Production / ytv
Details
Duration & Episodes

30'

Media

HD

Audio

M&SE

Sub

English